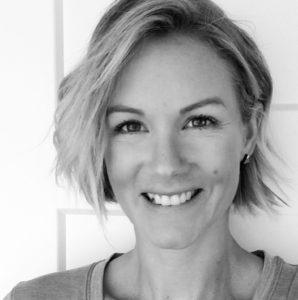 I am a Registered Massage Therapist living and working in Kelowna, British Columbia.
Prior to moving permanently from England to Kelowna I spent 6 years chasing winters between Canada and New Zealand pursuing my passion of teaching skiing and snowboarding.  During this time I suffered various injuries and truly discovered the many benefits massage therapy has to offer (along with the frustrations involved with long rehabilitation periods!).
In my practice I strive to help my patients overcome their own physical set backs and get them back to living life to the fullest.  Whether that's being able to play with your kids pain free, get through a day of work without a headache or achieving a personal best in your sport, I can help.
Where possible I aim to identify and treat the cause of your concerns and to do this I will always carry out a full assessment and implement a personally tailored treatment plan to suit your needs. I also like to engage my patients in their wellness journey so don't be surprised to receive a little homecare advice before you leave! Don't worry though, this will usually be a simple stretch or a gentle strengthening exercise to help you reach your goals faster.
Book Your Appointment Online
If you are unsure whether massage therapy is for you or if you have a question please do not hesitate to contact me at [email protected] – I would love to hear from you.